SFS Grade 4 PYP Unit of Inquiry: Energy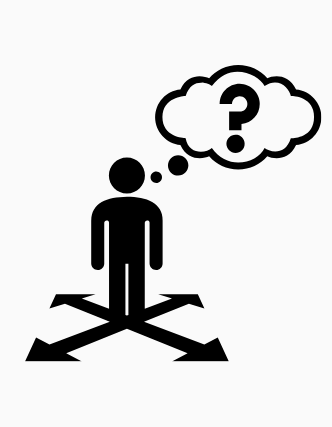 Pre- Existing
Unit Wonderings
Do students understand global warming and its causes?
Have students observed/examined the school and community to identify energy issues and solutions?
Have students talked to any local climate or energy experts?
Have students talked to the architects of the high school in relation to energy?
Can students audit the school for energy efficiency?
What "leadership skills" are being addressed in the unit?
Does SFS have a leadership profile or actual identified skills to be measured and assessed?
What global competence / SDGs EUs are being assessed and how?
What are the specific assessment criteria that are not evident in the unit plan?
What is being done to support EAL and LS students in these units?
How are students taught to take notes? Are there research protocols?
Search protocols? Source reliability protocols?
What is being done to attain rich global competence learning and link this to existing curriculum and learning outcomes?
Who is the authentic audience of the project?
Could there be a more meaningful and authentic output?
What is the launch or empathy hook to build a sense of caring?
How are teachers identifying and assessing observable student behaviors and skills related to curricular disciplines, L21 skills, Global Competence, and Design Thinking?
Inspire Citizens' Gr4 PYP
Energy Unit Prototype:
Design for Impact,
Engineering the Future

Climate Action & Energy
Solutionaries' Summit
Enduring Understandings:

Climate Change is a crucial challenge of our time
Fossil fuels and non-renewable energies produce and transfer energy in ways that more negatively impact the environment
Alternative and renewable energy sources produce and transfer energy in ways that more positively impact the environment
Leadership skills can guide others to act
Technological design thinking can solve problems
Everyone can act, communicate, and design for positive impact
Essential Questions:

Why is climate change such a challenging issue in our world?
How is energy created?
How do I research and weigh how current and alternative energy sources impact the environment?
How can I use a model of sustainable thinking to reflect on and measure the quality of a solution?
How can I use leadership skills to influence others around me?
How can I use design thinking and communication skills to guide others to have a positive impact on our world?
The carbon link to climate change
Carbon dioxide data trends
The effects of climate change on living things
Measuring our carbon footprints: How do our consumption habits affect energy usage?
How is energy transferred to electricity produced in renewable and non-renewable sources?
Energy Explorations: What are some social, economic, and environmental benefits and consequences of using various fuel sources?
How do different energy sources contribute to climate change?
What is the human cost involved in climate change and energy production?
Considering Energy Policies and Design Solutions for a Cooler Future: Understanding SDG Interconnections and the Sustainability Compass
Worth Being
Familiar With
The range of forms of energy
Definitions of the various energy forms
How Much Does Carbon Cost?
Energy can be moved from place to place by moving objects, sound, light, or electric currents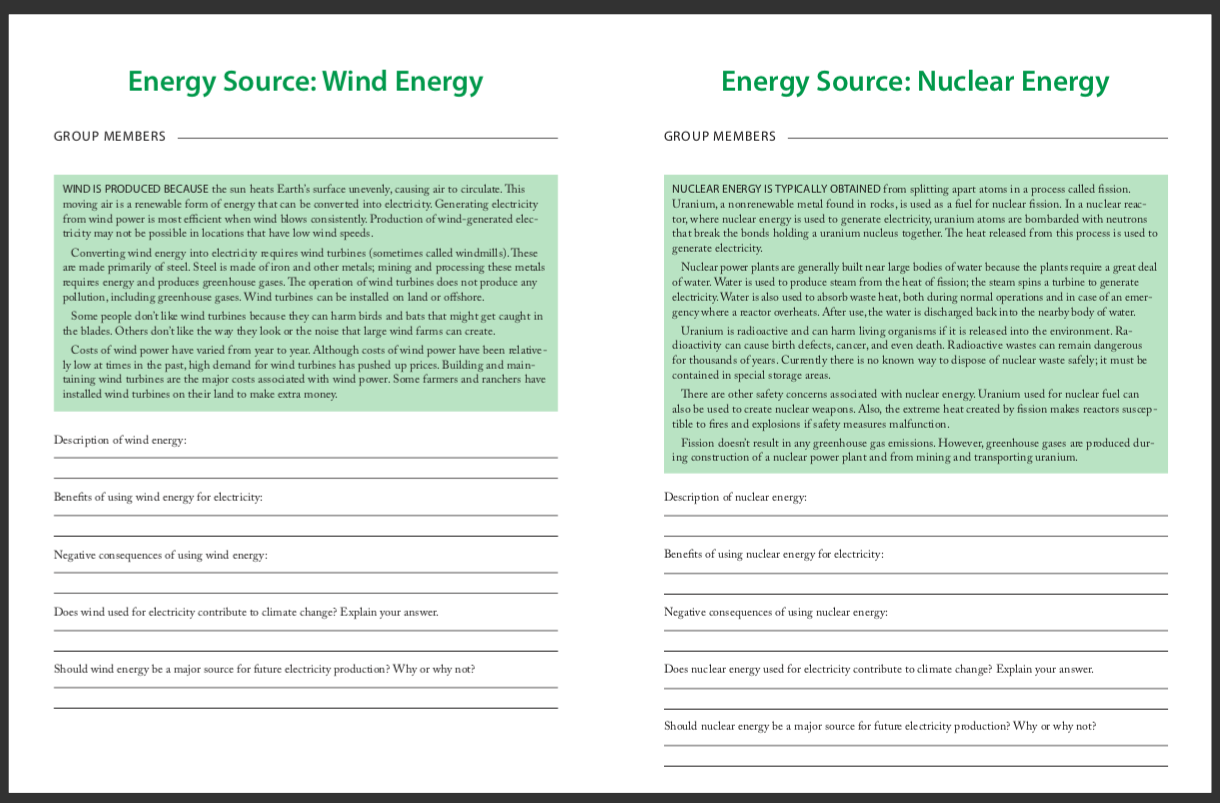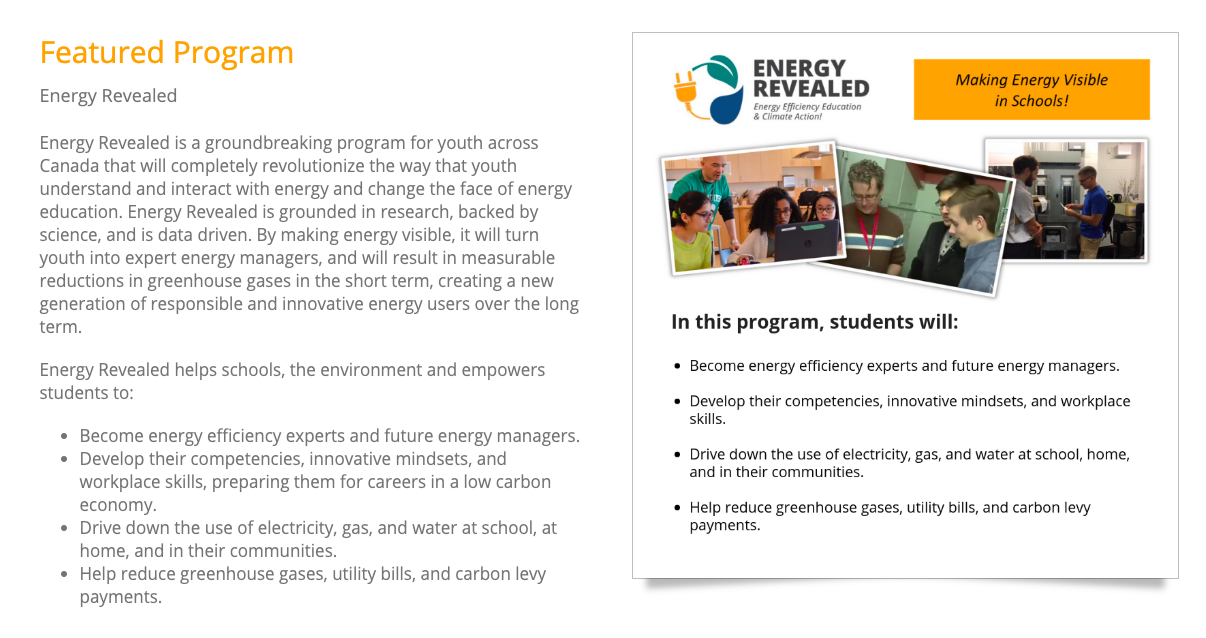 Building Relevance
and Assessing Global Competence:
UN Sustainable Development Goals
Sustainable Systems Thinking: Compass
Global Competence Framework

SDGs: 7, 11, 13
- How does my design prototype increase the use of renewable energy and reduce the environmental impact of a community or city?
- How did I articulate and justify my research and development of a design prototype to promote a change in policy or an investment in clean energy for the community or city?

OECD: Take Action for Collective Wellbeing and Sustainable Development
- How does my action work to improve consequences of economic development on the environment?
- How does my action and design meet the need of helping to solve climate change and protect the environment?
- How does my action and design support the science of renewable energy as a solution to climate change?

Compass:
- How does my design prototype solution positively and negatively affect nature, the economy, society, and wellness?
Deep Thinking:
Inquiry, Design, Empathy to Action Cycles
Identifying the specific links in Design Thinking or the Empathy to Action Cycle with the PYP Inquiry Cycle will help students more richly reflect on their prototypes and actions, integrating lexicon and thinking related to application of interdisciplinary standards and sustainable design.
Interdisciplinary Standards:
Learner Profile Attributes:
INQUIRERS: What difficult questions did I need to ask and research to attain my project goals?
THINKERS: How have I used my understanding of science, literacy, design, and sustainability to create a potential solution?
COMMUNICATORS: How have I been an effective communicator at the summit and exposition?
PRINCIPLED: How does empathy help my design develop greater climate and energy justice in the world?
CARING: How am I acting to make a positive difference in the lives of others and the world around us?
Transdisciplinary Themes:
HOW THE WORLD WORKS: Inquiry into how humans use their understanding of scientific principles and the impact of scientific and technological advances on society and the environment.

SHARING THE PLANET: Inquiry into the rights and responsibilities in the struggle to share finite resources with other people.
Identifying and Integrating
Leadership Qualities and Skills:
How do we and others understand leadership?
Why is active listening crucial to a leader?
How is the power of observation a leadership skill?
Why must leaders understand Sustainable Development Goals and Targets?
Why is getting to the root cause an essential leadership skill?
Why do leaders understand that dynamic systems complicated?
How and why do leaders take opportunities to better understand the lives and circumstances of others?

Climate Action & Energy
Sustainable Design Summit: